The Bouncy Killer
Finally available, another terrible, awkward, terrifying game from Roccio's sick mind (and feet)!
The aim of the game is relatively simple: you have to hit each yellow smile once, but if you hit him twice, you're dead!
It's the remake of an old Commodore Vic20 game.
Roccio doesn't remember the name of this game (maybe Bouncy), but he probably found it in the programming manual Vic 20 Mindstretchers as an example.
Thanks to Daniel Bailey who gave us more informations about this game!
If somebody else has more info about this game, then please mail us.
Download the game here:
Only 316KB wasted!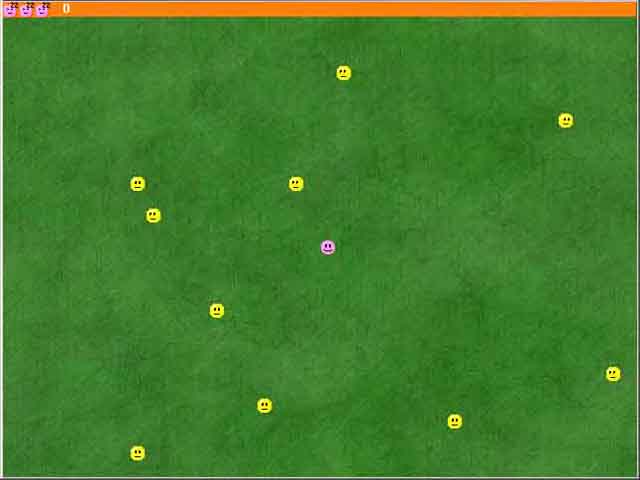 As always, all graphcis made by Cinfa.
...but he's not so proud of it...